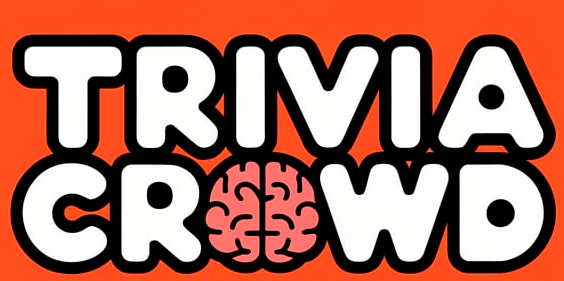 Mixed Trivia Quiz
Question 1 of 10
Which nursery rhyme character sat on a tuffet?
Question 2 of 10
With which of these industries would you associate the brand Cheetos?
Question 3 of 10
Japan is located in which continent?
Question 4 of 10
What is the name for leather with a napped, fuzzy finish?
Question 5 of 10
Who was the supreme leader of North Korea between 1994 until 2011?
Question 6 of 10
In which continent is the capital city of Tunis?
Question 7 of 10
Who headlined a free Florida concert in 2016 to try to persuade Latino residents to vote for Hillary Clinton?
Question 8 of 10
Some creatures produce light using what?
Question 9 of 10
In how many countries is Spanish the official language: 15, 22, 34 or 46?
Question 10 of 10
What movement did Georges Braque belong to?

History Trivia Quiz
10 Very Hard Questions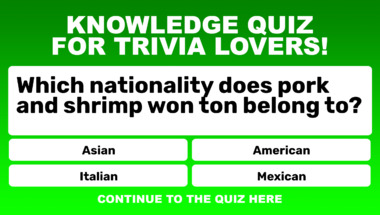 Trivia Quiz About Food
Are you home cook enough for this one?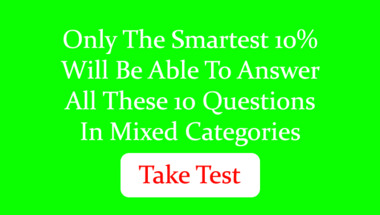 Food quiz for home chefs
Do you love cooking enough for master this qu..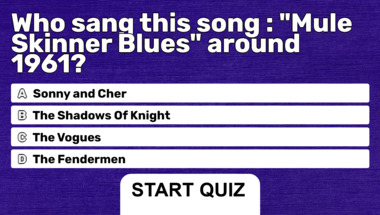 Quiz : Who is the other part o
Beware, this quiz is not easy! :)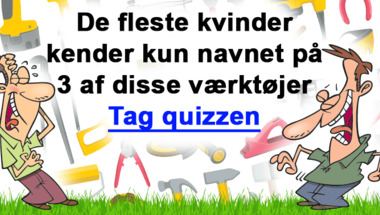 Song Quiz For Experts
Let's see how smart you really are!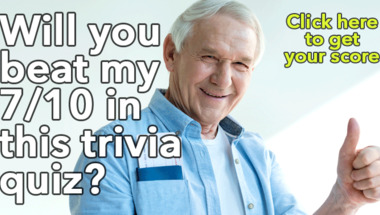 Tool quiz for women
Do you know all the names? :)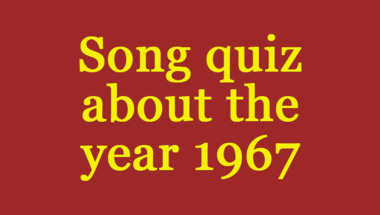 Quiz : 1960s Songs (Very hard)
Forward quiz if you score 5 or higher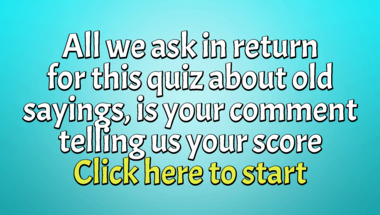 1970s Song Quiz
We name the artists you name the songs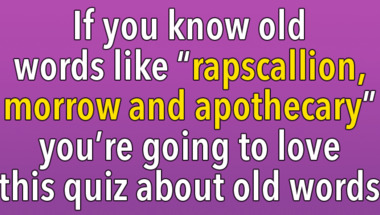 1960s Song Quiz
We name the artists you name the songs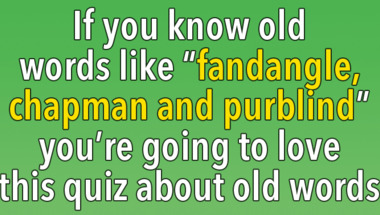 Quiz : Songs on the hit list i
Post your favorite song along with your score..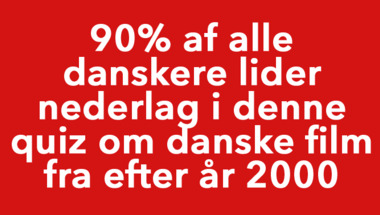 Science & Nature Quiz
10 Quite Difficult Questions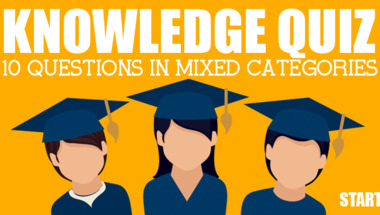 1950s History Quiz
10 quite hard questions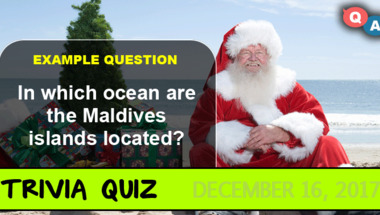 1960s Song Lyrics Quiz
How many of the good old songs do you remembe..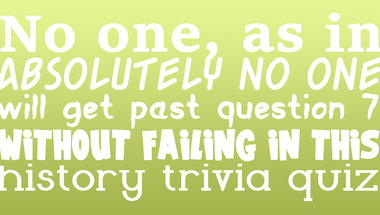 1960s Music Quiz
How many correct will you get?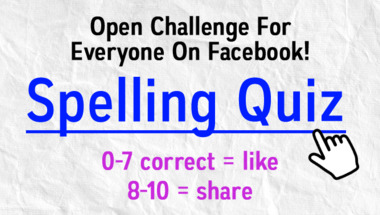 Tough Trivia Quiz For The Smar
The last two questions will be your nemesis! ..