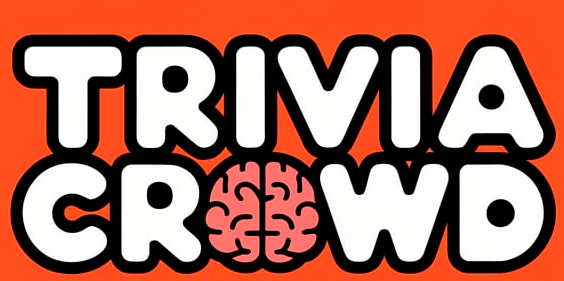 1960s History Quiz
Question 1 of 10
Which group released their first album, "Please Please Me" in 1963?
Question 2 of 10
Which American President gave the "Ich bin ein Berliner" speech in June 1963?
Question 3 of 10
American Linda Eastman married which Beatle in 1969?
Question 4 of 10
Harold Wilson became Prime Minister of which country in 1964?
Question 5 of 10
Which famous US Sci-fi show premiered in September 1966?
Question 6 of 10
Advertising of what was banned on British TV in August 1965?
Question 7 of 10
Thieves stole the head of the Little Mermaid statue from which European city in 1964?
Question 8 of 10
Greece and Turkey fought over which Mediterranean island in 1964?
Question 9 of 10
Which British leader was made an honorary US citizen in 1963?
Question 10 of 10
The US stopped importing which basic food from Cuba in June 1960?

10 mixed trivia questions
The last two questions will be your nemesis! ..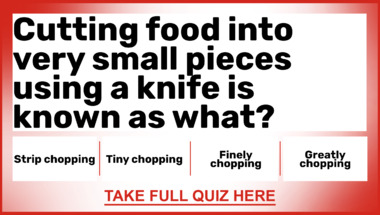 Trivia Quiz About Food
Are you home cook enough for this one?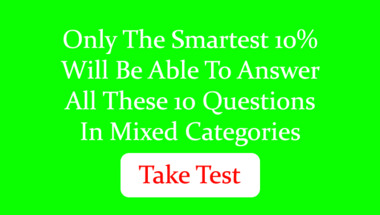 Food quiz for home chefs
Do you love cooking enough for master this qu..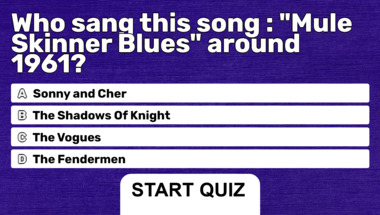 History Trivia Quiz
10 Very Hard Questions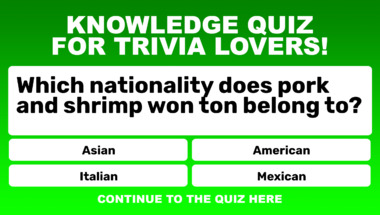 General Trivia Quiz
10 questions to test your knowledge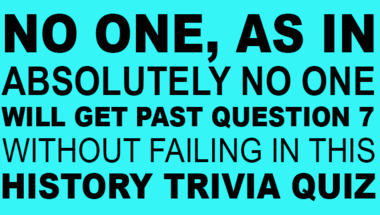 Mixed Trivia Questions
How many of them do you remember?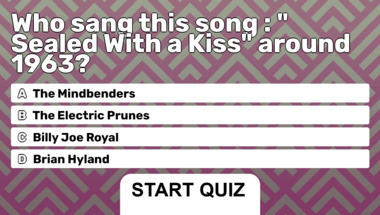 Quiz : Who is the other part o
Beware, this quiz is not easy! :)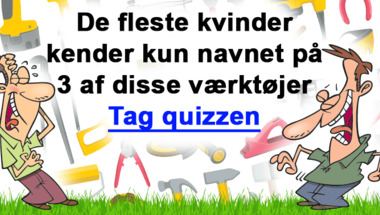 Song Quiz For Experts
Let's see how smart you really are!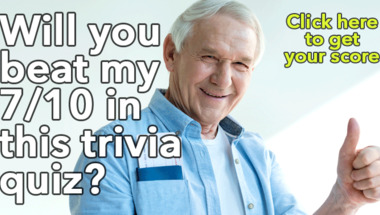 Quiz : 1960s Songs (Very hard)
Forward quiz if you score 5 or higher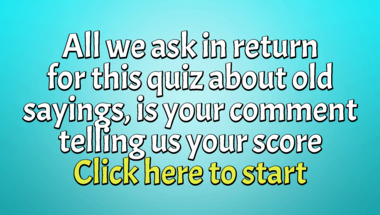 1970s Song Quiz
We name the artists you name the songs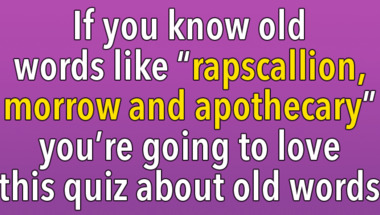 1960s Song Quiz
We name the artists you name the songs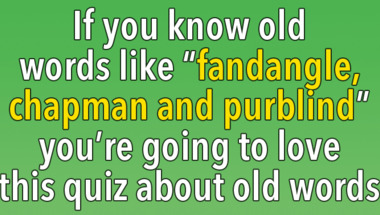 Tool quiz for women
Do you know all the names? :)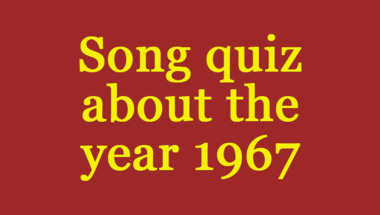 1960s Music Quiz
How many correct will you get?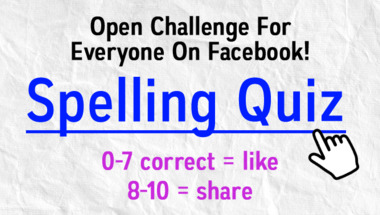 Science & Nature Quiz
10 Quite Difficult Questions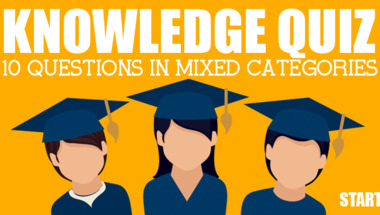 1950s History Quiz
10 quite hard questions