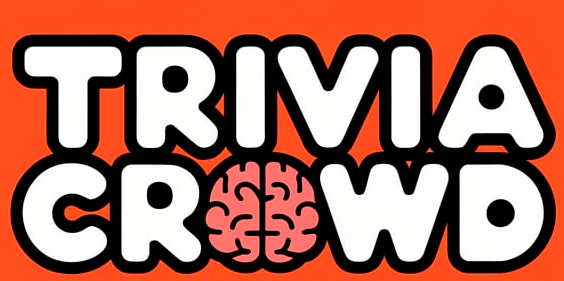 10 mixed category trivia questions
Question 1 of 10
The Loire Valley is famous for producing what?
Question 2 of 10
Which of these famous composers was Russian?
Question 3 of 10
Frodo Baggins and Samwise Gamgee are characters from which series of books?
Question 4 of 10
What is the name of the person who drivers a horse-drawn carriage?
Question 5 of 10
Which US state is often refered to as 'the Commonwealth'?
Question 6 of 10
Complete the name of this UK reality show: 'Made In _______'?
Question 7 of 10
How many people tune in every year to watch the Eurovision Song Contest?
Question 8 of 10
Which vitamin has the alternative name Ascorbic Acid?
Question 9 of 10
The Azores Islands are volcanic islands in what sea?
Question 10 of 10
Who according to Lady Caroline Lamb was "mad bad and dangerous to know"?

Trivia Quiz For Smart People
Tell your score in the comments!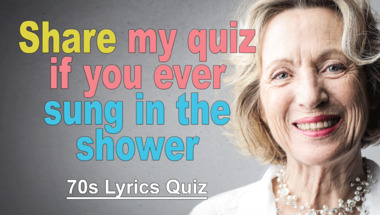 TV-QUIZ
What do you remember?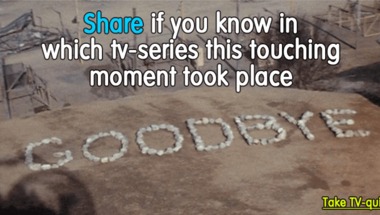 Trivia Quiz For Experts
10 Questions For The Knowledgeable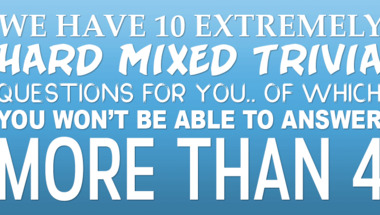 Impossible Spelling Test
Not even a professor will nail this one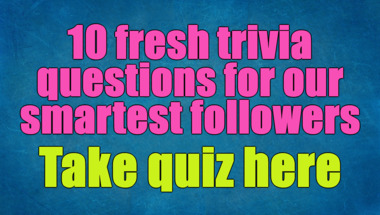 Mixed knowledge questions
That last questions will make you stumble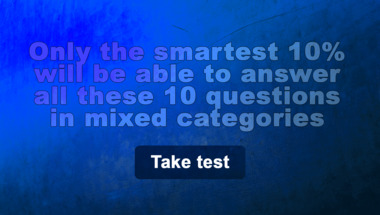 General Trivia Quiz For Expert
If you're lucky, you'll get 3 out of 10 right..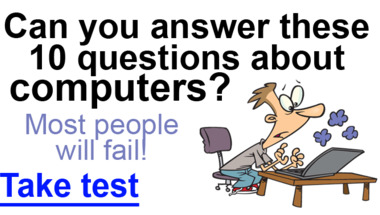 Science Trivia Quiz
10 questions to test your knowledge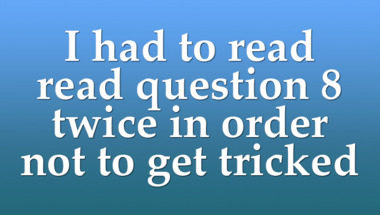 Geography Trivia Quiz
Experts Only Please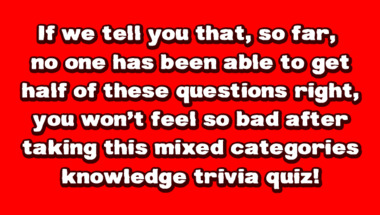 Things that happened in the 50
A Trivia Quiz About The Exciting Decade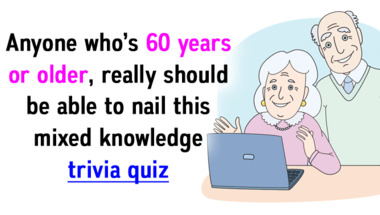 General Trivia Quiz
Let's see how smart you really are!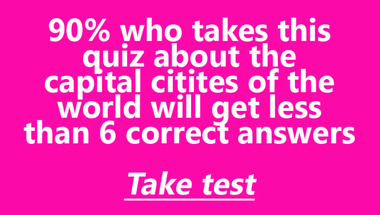 Help us complete these 50s son
How many correct answers will you get?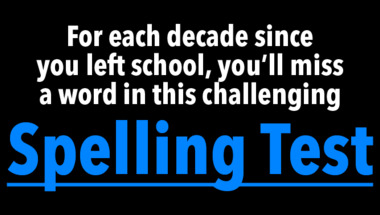 1975 Song Quiz
How many of them will you answer correctly?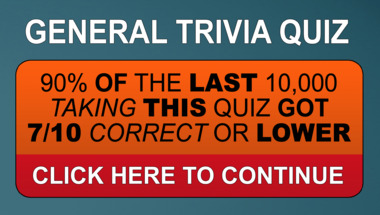 Quiz : We show you the flag, y
How many countries flags do you know?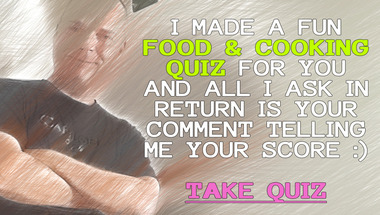 Trivia Quiz
How many of them will you answer correctly?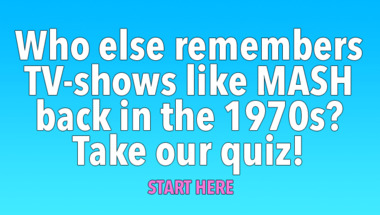 1970s Lyrics Quiz
These lines are all missing a word!