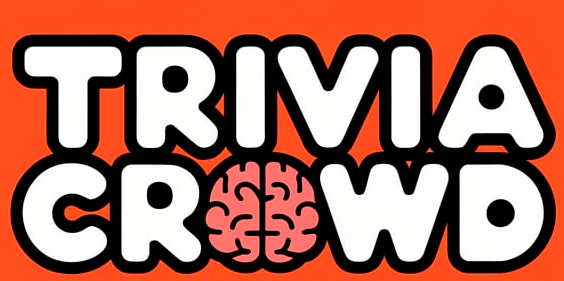 A quiz with 10 trivia questions
Question 1 of 10
Which was Nazi Germanys largest concentration and extermination camp?
Question 2 of 10
Christian Bale has played batman on 3 occasions. Which country is he from?
Question 3 of 10
Which of these major cities is in New Zealand?
Question 4 of 10
What suffix is used to denote a person who has a fear or dislike of something?
Question 5 of 10
Which of these is famous for his work on comet orbits?
Question 6 of 10
What famous actress spoke these famous lines, I asked it of Julias Caesar! I demand it of you!
Question 7 of 10
Lucy Liu pays which part in Elementary?
Question 8 of 10
In golf, what is a bogey equivalent to?
Question 9 of 10
How many US Presidents were born during the 1730s?
Question 10 of 10
How many Vice-Presidents served under George H.W. Bush?

Trivia Quiz For Smart People
Tell your score in the comments!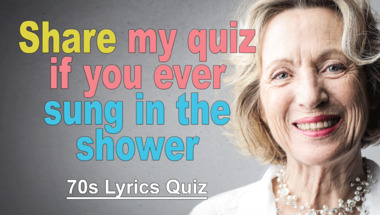 General Trivia Quiz
Let's see how smart you really are!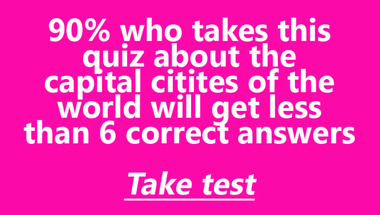 Trivia Quiz For Experts
10 Questions For The Knowledgeable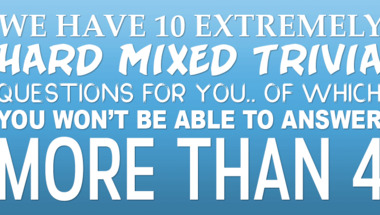 Trivia Quiz
How many of them will you answer correctly?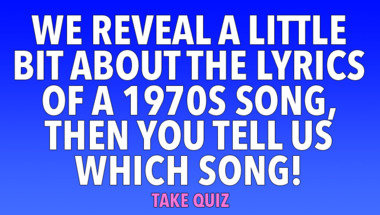 Mixed knowledge questions
That last questions will make you stumble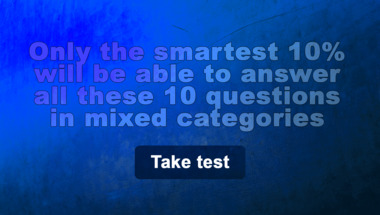 TV-QUIZ
What do you remember?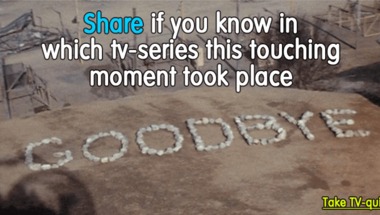 Things that happened in the 50
A Trivia Quiz About The Exciting Decade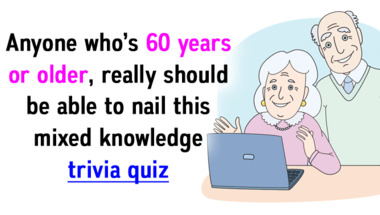 General Trivia Quiz For Expert
If you're lucky, you'll get 3 out of 10 right..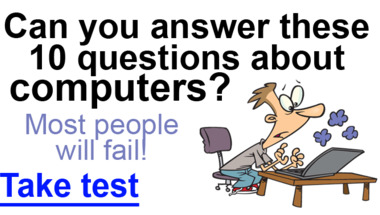 Geography Trivia Quiz
Experts Only Please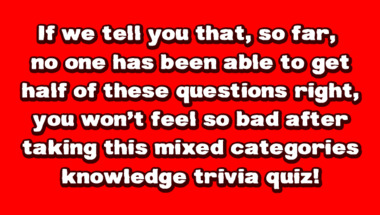 Quiz : 1960s band names
Can you complete these 10 band names?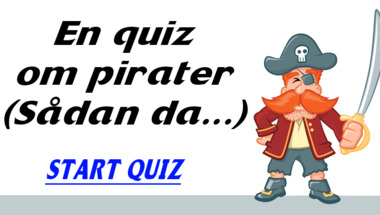 Help us complete these 50s son
How many correct answers will you get?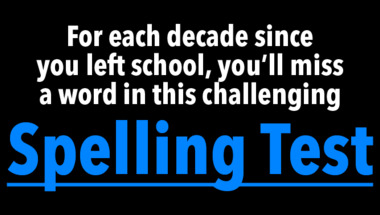 1970s Lyrics Quiz
These lines are all missing a word!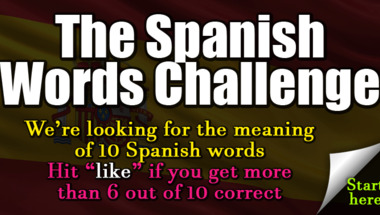 Quiz : Who sang these 70s hits
How many correct will you get?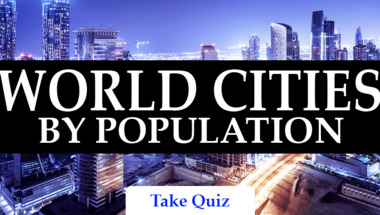 Spelling Quiz For Adults
10 words to spell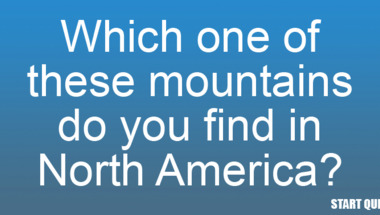 General Knowledge For Trivia L
10 Impossible Questions