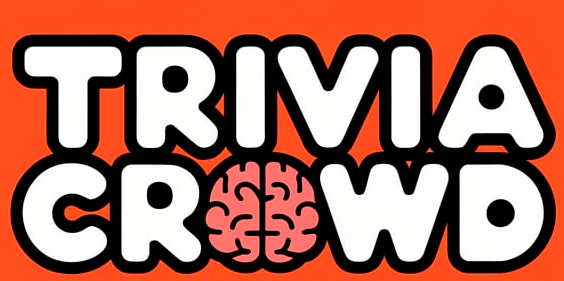 Mixed Knowledge Quiz
Question 1 of 10
Which of these rivers flows through New York?
Question 2 of 10
Which animal was the name of a musical that started its West End run in 1981?
Question 3 of 10
Who starred in the 1974 version of 'The Longest Yard'?
Question 4 of 10
Who was the ruler of the gods in Ancient Greece?
Question 5 of 10
What colour is the rabbit Alice meets in Wonderland?
Question 6 of 10
Who played Commodus in 'Gladiator'?
Question 7 of 10
Which of these is a meringue-based dessert?
Question 8 of 10
Reality show 'Bering Sea Gold' is made in which US state?
Question 9 of 10
Which author created the characters Mowgli and Rikki-Tikki-Tavi?
Question 10 of 10
What was the nickname of American gangster Charles Floyd?

Trivia Quiz For Smart People
Tell your score in the comments!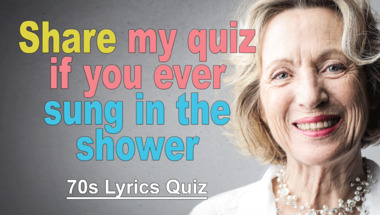 TV-QUIZ
What do you remember?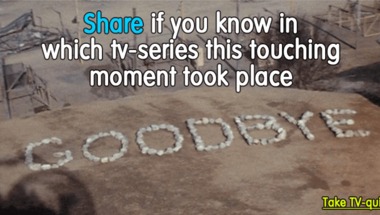 Trivia Quiz For Experts
10 Questions For The Knowledgeable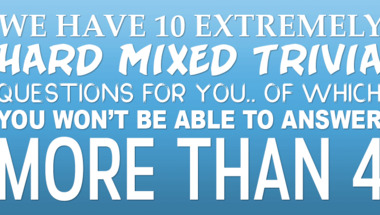 Impossible Spelling Test
Not even a professor will nail this one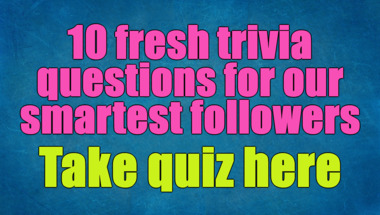 Mixed knowledge questions
That last questions will make you stumble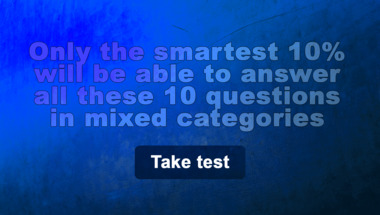 General Trivia Quiz For Expert
If you're lucky, you'll get 3 out of 10 right..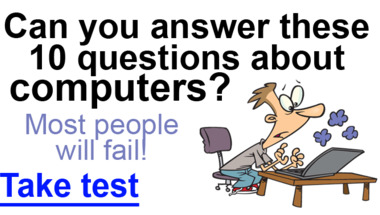 Science Trivia Quiz
10 questions to test your knowledge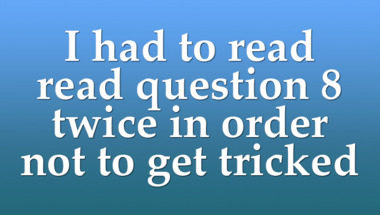 Geography Trivia Quiz
Experts Only Please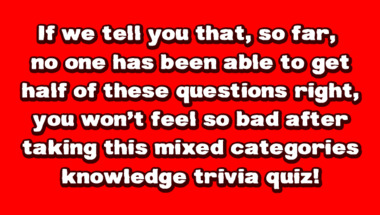 Things that happened in the 50
A Trivia Quiz About The Exciting Decade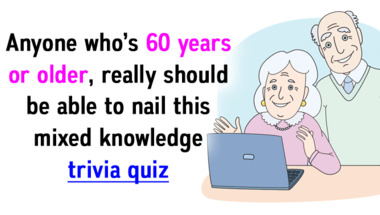 General Trivia Quiz
Let's see how smart you really are!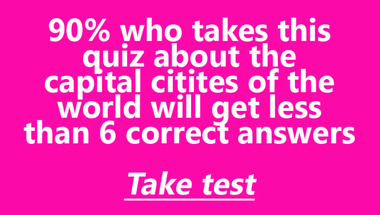 Help us complete these 50s son
How many correct answers will you get?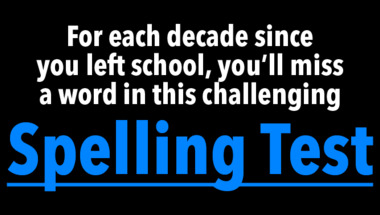 1975 Song Quiz
How many of them will you answer correctly?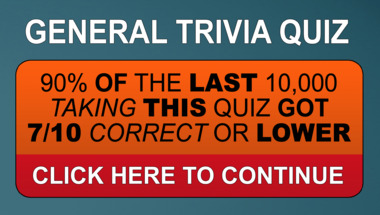 Quiz : We show you the flag, y
How many countries flags do you know?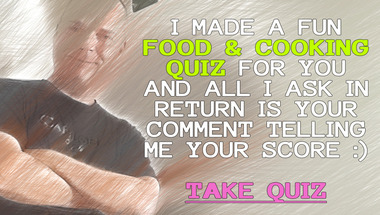 Trivia Quiz
How many of them will you answer correctly?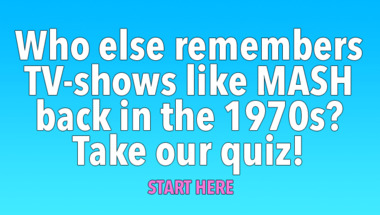 1970s Lyrics Quiz
These lines are all missing a word!