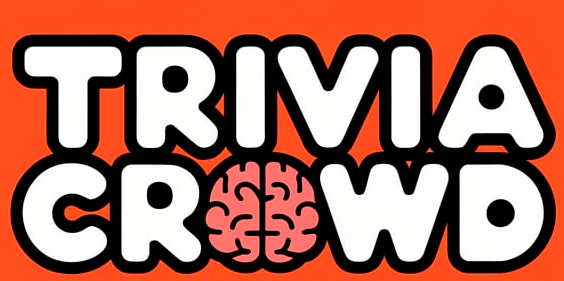 World History Quiz
Question 1 of 10
The first epidemic of what occurred on the island of Hispaniola in 1507?
Question 2 of 10
Who was the first President to wear a beard in office?
Question 3 of 10
What country was the rebel Pancho Villa from?
Question 4 of 10
In 1917, what did George V change the family surname to from Saxe-Coburg-Gotha?
Question 5 of 10
Which former Spice Girl was born in 1974?
Question 6 of 10
Which president was nicknamed 'Hero of Appomattox'?
Question 7 of 10
Dom Pérignon first created which type of wine in 1670?
Question 8 of 10
Which doctor was nicknamed 'The Angel of Death' for his experiments in Nazi Germany?
Question 9 of 10
Of which state was Bill Clinton Governor prior to becoming President in 1992?
Question 10 of 10
Which political party did President Jimmy Carter represent?

Quiz : World History
Tell us your result in the comments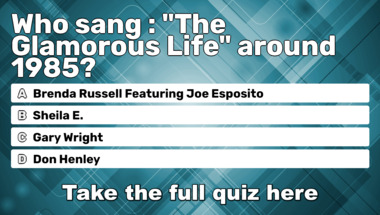 Trivia Quiz With 10 Questions
And You Will Fail At Least 50% Of Them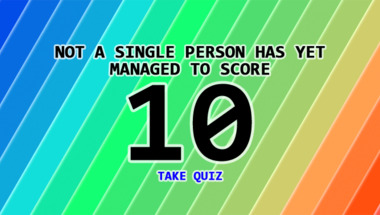 A quiz about old expressions
How many of them do you know?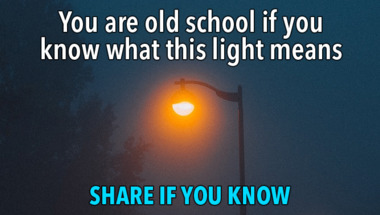 Quiz : Help us complete these
10 songs are missing a word here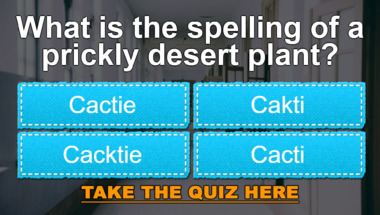 60s Lyrics Quiz
How many songs will you get right?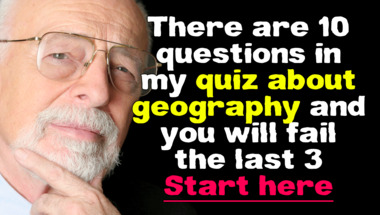 Song quiz : 1958
How many of them will you answer correctly?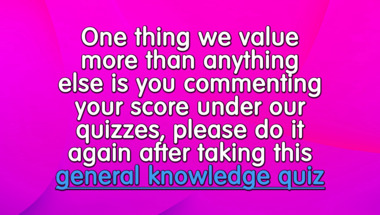 History Quiz for the curious
10 amazing questions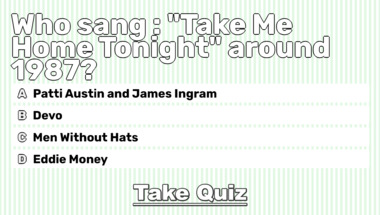 Trivia Quiz
How many correct answers will you get?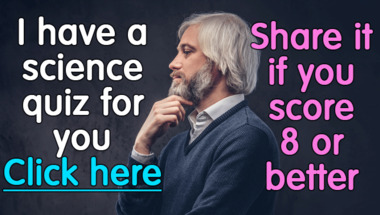 General Trivia Quiz
10 questions to test your knowledge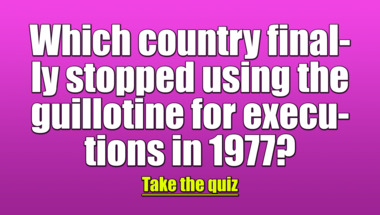 Genius Trivia Quiz
Clever people only please :)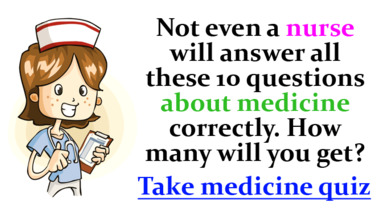 General Knowledge For Trivia L
How many correct will you get?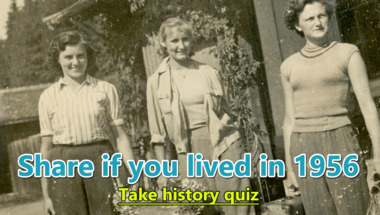 Medicine Trivia Quiz
How smart are you really?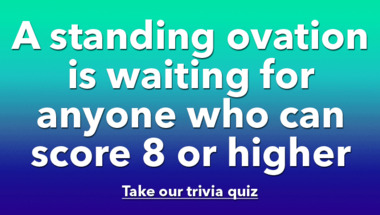 General Trivia Quiz
How many correct will you get?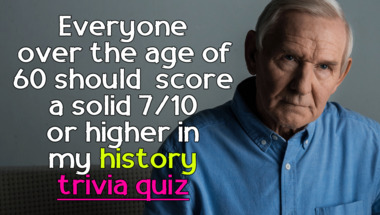 Quiz about old customs
How many of them do you remember?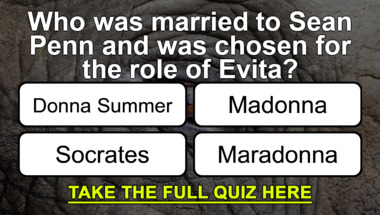 Mixed Trivia Questions
10 questions to test your knowledge