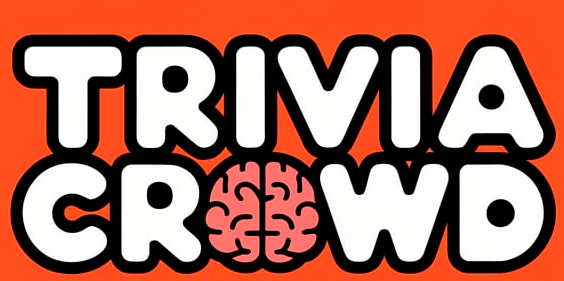 10 questions in mixed trivia categories
Question 1 of 10
Which European principality is famed for its annual Formula 1 Grand Prix race?
Question 2 of 10
Dallas/Fort Worth International Airport is in which US state?
Question 3 of 10
In scuba diving, what does ADT stand for?
Question 4 of 10
What does DOS stand for?
Question 5 of 10
Which 19th century Irish playwright and poet was imprisoned for his sexual orientation?
Question 6 of 10
In which state was Davy Crockett born?
Question 7 of 10
Stella and Stanley are characters in which Tennessee Williams play?
Question 8 of 10
Who starred in the movie 'Minority Report'?
Question 9 of 10
What is the best season to pick morels for cooking?
Question 10 of 10
Stingrays belong to which group of fish?

History Quiz for the curious
10 trivia questions for everyone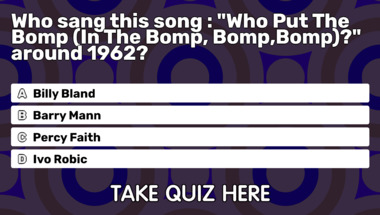 A tough trivia quiz
How many correct will you get?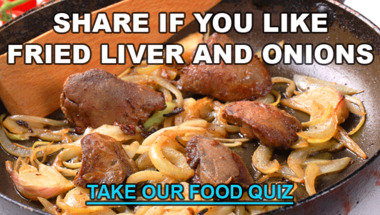 This quiz is for people of 50
What do you remember?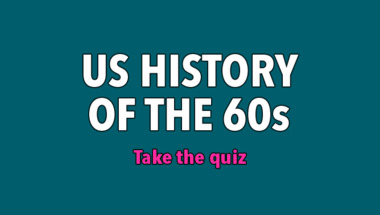 1973 song quiz
How many of them will you answer correctly?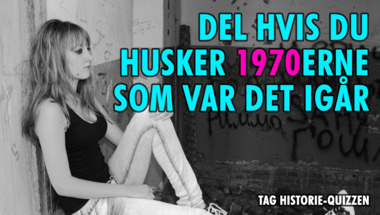 History Quiz
10 trivia questions for everyone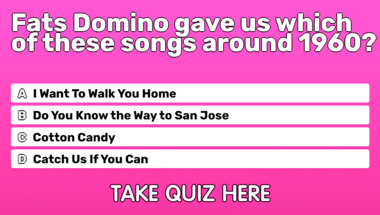 Mixed Knowledge Quiz
10 questions to test your knowledge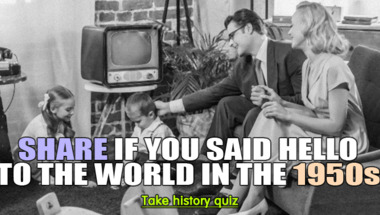 General Trivia Quiz
How many correct answers will you get?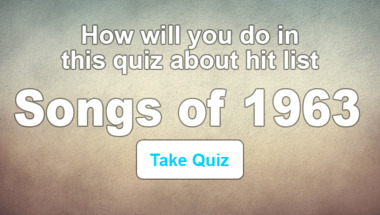 Old Sayings Quiz
10 sayings to figure out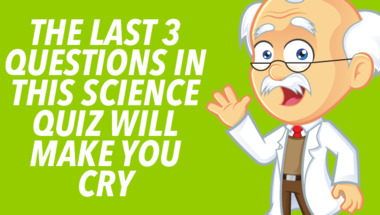 Quiz : Songs of 1967
How many correct will you get?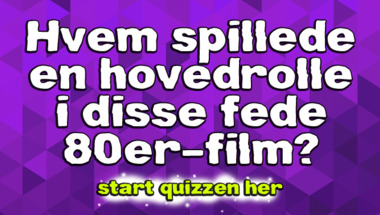 Quiz : Help us complete these
10 songs to guess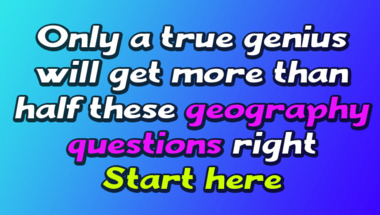 Quiz : Complete these 10 band
How many correct will you get?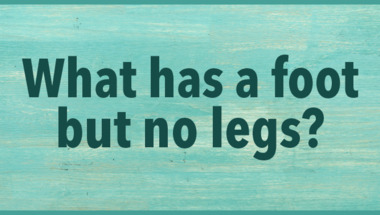 Mixed Knowledge Quiz
Let's see how smart you really are!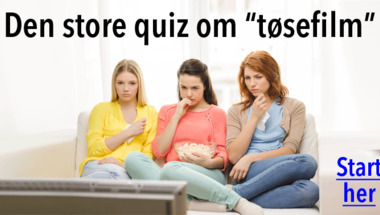 Trivia Quiz
We gathered 10 fun questions for you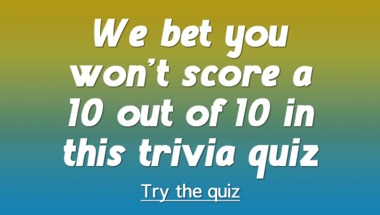 General Trivia Quiz
10 mixed questions for you to have fun with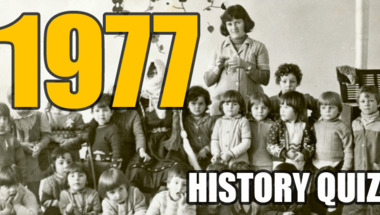 Beatles Song Quiz
Can you tell us the first word in these 10 songs?