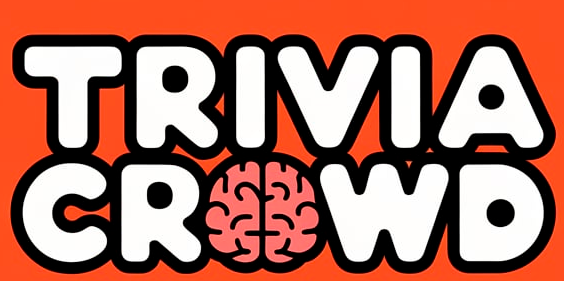 Movie quiz for the people
Question 1 of 10
Which is a Sean Connery film?
Question 2 of 10
In which Asian country does 'The Last Samurai' predominantly take place?
Question 3 of 10
Who plays Professor Julius F. Kelp in the 1963 comedy 'The Nutty Professor?
Question 4 of 10
Who plays Rameses in The Ten Commandments?
Question 5 of 10
Which of these characters is not played by John Wayne?
Question 6 of 10
Which "Dark Knight" actor died of an overdose?
Question 7 of 10
Pulp Fiction
Question 8 of 10
What type of vehicle is the Hogwarts Express?
Question 9 of 10
This 1999 comedy starring Steve Martin and Eddie Murphy is called?
Question 10 of 10
"Te adoro, Maria" is from which 1961 musical?

Knowledge TRIVIA test
10 mixed questions for you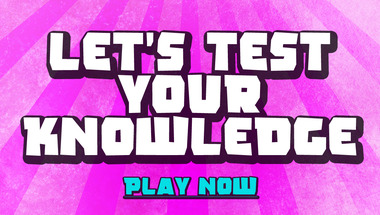 10 trivia quiz questions
Take it here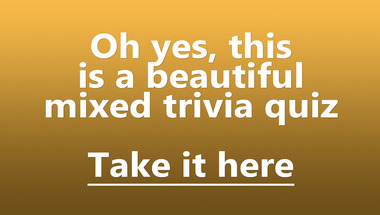 Trivia Quiz for knowledge hung
We wrote 10 questions in mixed categories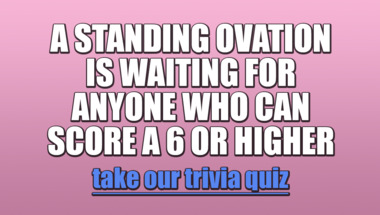 Hard trivia quiz
10 questions to test your knowledge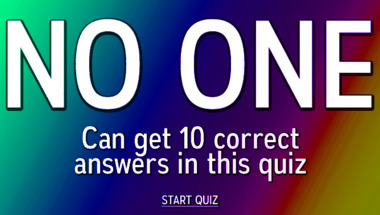 General trivia quiz
10 mixed questions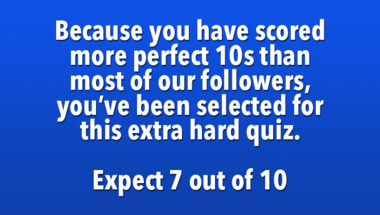 Science and nature quiz
10 questions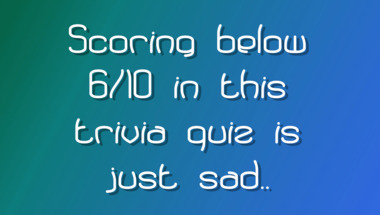 10 mixed general knowledge que
Click here to have fun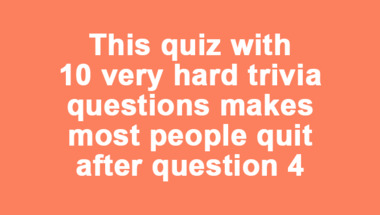 World History Quiz
Did you pay attention in school?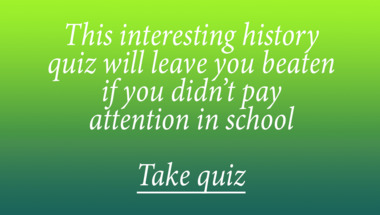 10 trivia quiz questions
Take it here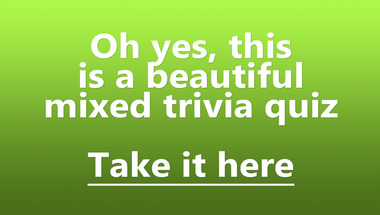 General Trivia Quiz
We mixed up 10 good questions here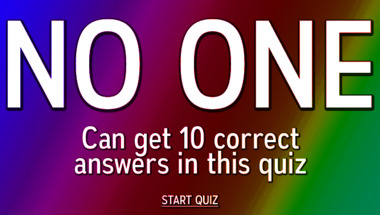 General Trivia Quiz
10 mixed genereal questions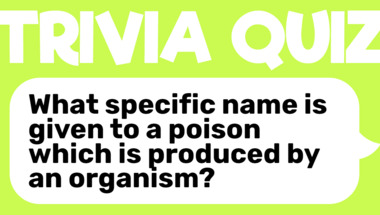 World Geography Quiz
Where have you been?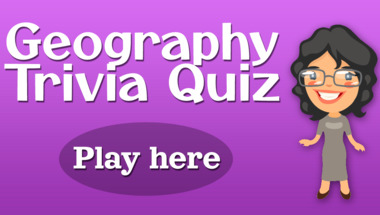 General Knowledge For Trivia E
Let's hear your result in the comments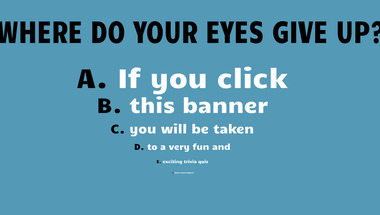 Trivia Quiz
Trust us, the last 2 questions will haunt you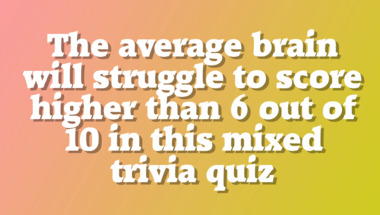 Trivia Quiz for smart people a
10 mixed up questions in a range of categorie..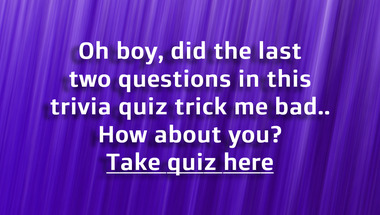 More trivia fun from us