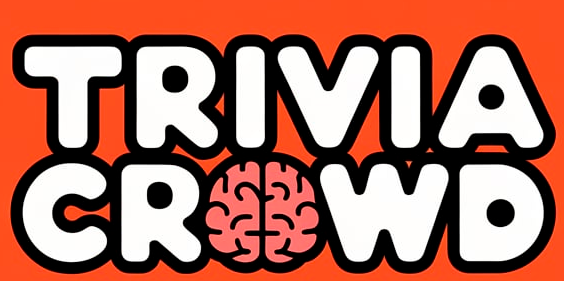 World History Quiz
Question 1 of 10
What was Davy Crockett trying to defend when he was killed in 1836?
Question 2 of 10
Who did the IRA fight a guerrilla war of independence against between 1919 and 1921?
Question 3 of 10
What did the sheikh Abdullah III Al-Salim Al-Sabah become in 1961?
Question 4 of 10
Who was Byzantine Emperor from 741 - 775?
Question 5 of 10
King George VI was buried at which British castle in February 1952?
Question 6 of 10
Which of these weapons was not used by medieval knights?
Question 7 of 10
During which civil war did the 'Battle of Kelly's Ford' take place?
Question 8 of 10
Leonid Brezhnev became leader of which country in 1964?
Question 9 of 10
Mikhail Kalashnikov, the inventor of what iconic weapon, died in 2013?
Question 10 of 10
The Suez Canal Crisis occurred in what year?

Knowledge TRIVIA test
10 mixed questions for you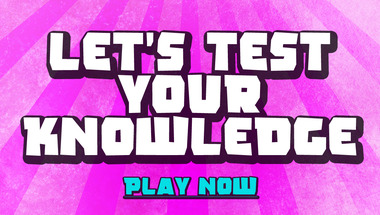 10 trivia quiz questions
Take it here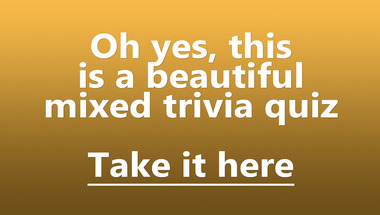 Trivia Quiz for knowledge hung
We wrote 10 questions in mixed categories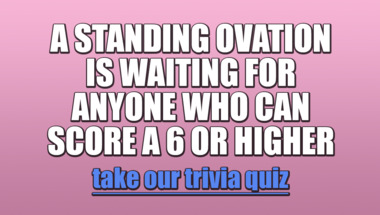 Hard trivia quiz
10 questions to test your knowledge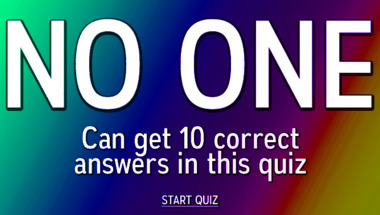 General trivia quiz
10 mixed questions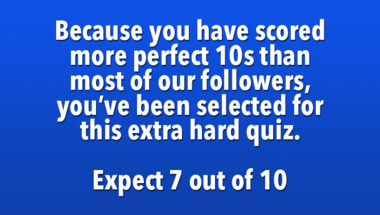 Science and nature quiz
10 questions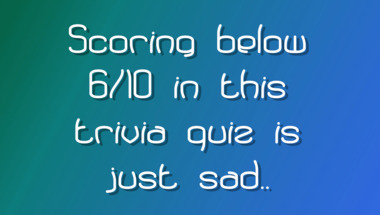 World History Quiz
Did you pay attention in school?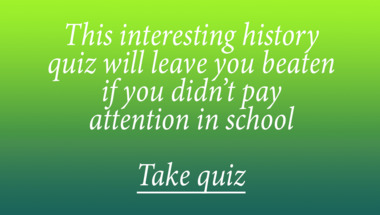 10 mixed general knowledge que
Click here to have fun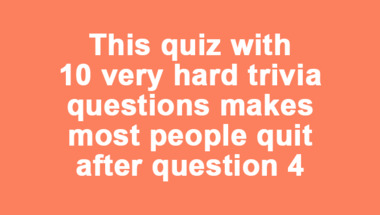 10 trivia quiz questions
Take it here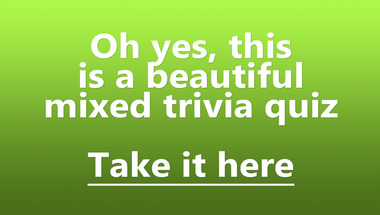 General Trivia Quiz
We mixed up 10 good questions here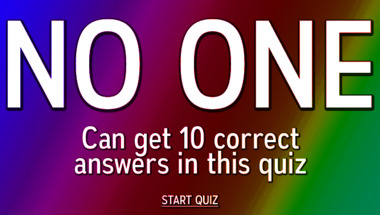 General Trivia Quiz
10 mixed genereal questions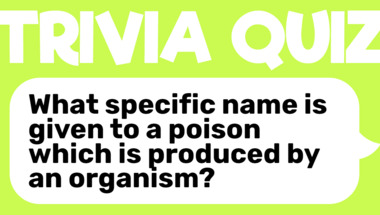 General Knowledge For Trivia E
Let's hear your result in the comments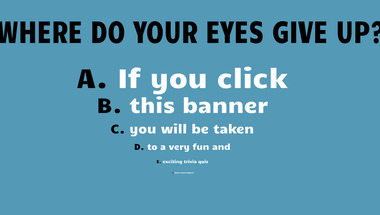 World Geography Quiz
Where have you been?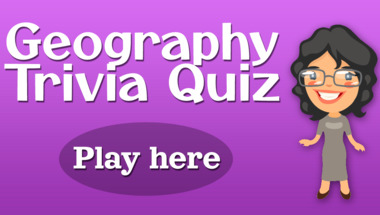 Trivia Quiz
Trust us, the last 2 questions will haunt you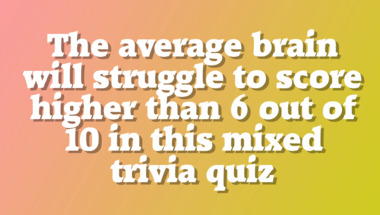 Trivia Quiz for smart people a
10 mixed up questions in a range of categorie..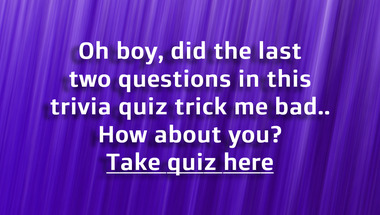 More trivia fun from us